MISSIONARY TIPS FOR HELPING NEIGHBORS IN A PANDEMIC
Over the past few weeks our missionaries in Evansville have been visiting neighbors once again, after pausing for several weeks due to the pandemic. They go out in groups of two or three, wearing masks and carrying hand sanitizer. They knock on doors and ask simply, "how are you doing?"
What they've found is that many people are willing to talk—more people than in the past. Many are lonely. Some have other needs: for food, for jobs, for something for the kids to do, for medicines and other errands, needs around the house, the yard, and so on. The missionaries have been doing what they can to help, dropping off food, pulling weeds, talking with children, running errands for neighbors and always praying. As other neighbors and friends find out about what the missionaries are doing, they've been getting in on the action—giving the missionaries food and money to distribute. Our missionaries are becoming a conduit for love and service.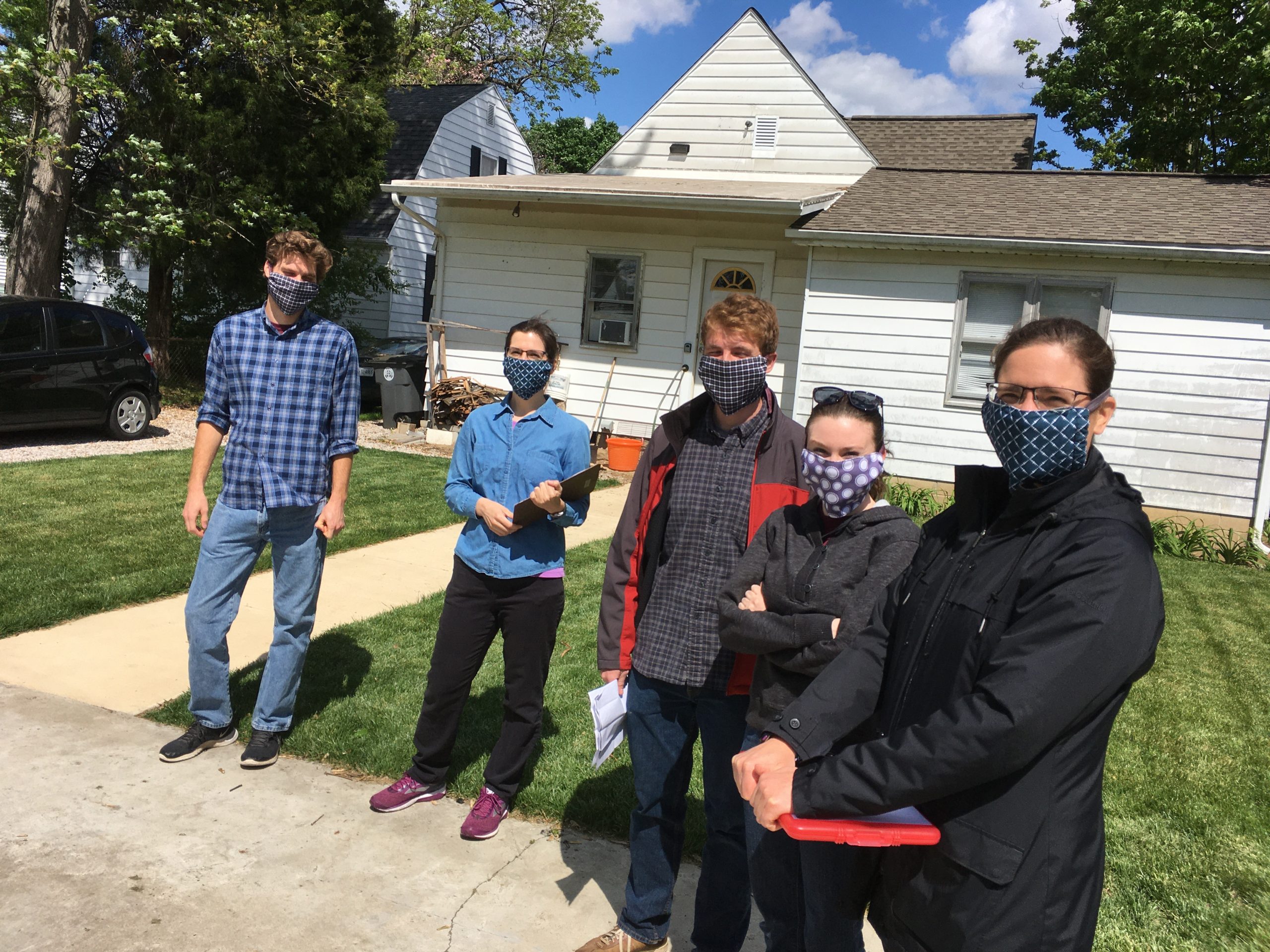 This kind of personal visiting, going out to our neighbors and checking in, is something many of us can do. In a certain sense, all you have to do is walk out your front door and encounter your neighbor. The biggest obstacles may be on the inside, where the devil sows fear and doubt, but Jesus gives us the strength to overcome temptations.
We wanted to share this information with you to encourage and inspire you to go out and meet Christ in your neighbors. Christ is suffering now in so many ways. As one spiritual writer put it, "We do truly comfort Him most, when recognizing Him in our neighbor, we serve and love our neighbor for the love of Him."
As you give this a try in your own neighborhood, please send us your own stories of how you are finding Christ in your neighbors. Let's make this a summer of service!