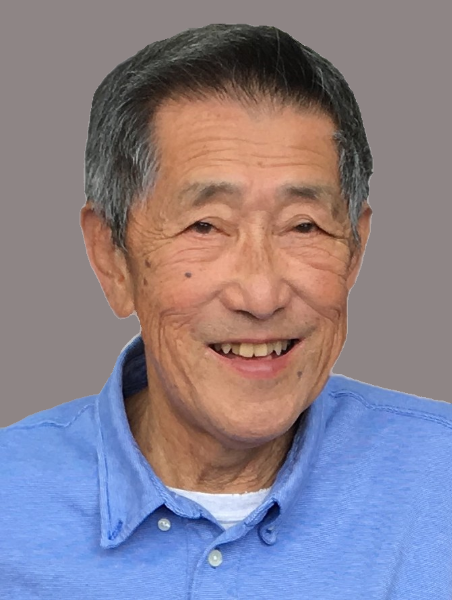 by Mary Duddy
Other scientists knew him as Dr. Whitlow Au, Ph.D., the preeminent world expert in the echolocation of dolphins and whales, and 2016 recipient of the Acoustical Society of America's Gold Medal. We knew him simply as Whit, humble and unassuming, who along with Dorothy opened their home and picturesque back yard for branch potluck dinners and Fourth of July picnics.
In 1971 Whit was baptized in the Holy Spirit, and to the end of his days he promoted baptism in the Holy Spirit. He wrote: "I felt like I walked through a spiritual door into a different spiritual realm that I never knew existed."
Whit was a mentor—to students of science ("If you're not having fun, you're doing it wrong") and to branch youth like Chris Macalintal. While pulling weeds with Whit, Chris received doses of life-skill wisdom such as, "Remember, we may lose some battles, but we won't lose the war." 
Whit led the Catholic charismatic renewal in Hawaii for over 25 years, including 15 years of charismatic conferences, healing services and workshops. For years, he met with an ecumenical group of charismatic pastors. Whit always sought God's will in decisions. In 1993, the Naval Ocean Systems Center, where he worked, was transferred to San Diego. Most of Whit's co-workers moved, but Whit felt the Lord wanted him to continue his People of Praise commitment, so he and a partner created a new lab on Coconut Island, the Marine Mammal Research Program.
Whit's brother Wilke said, "His life and work showed that science and faith need not be antagonistic, but can coexist harmoniously in a person."
FACTS 

● Whit Au was born July 31, 1940, in Honolulu, Hawaii, and died February 12, 2020, in Kailua.
● He married Dorothy Wagner, his wife of 53 years, September 3, 1966. They raised four children and their family now includes seven grandchildren.
● Whit was a founding member of Light of Christ prayer group, and he initiated the discernment process for the group joining the People of Praise in 1983.
● Whit wrote History of the Catholic Charismatic Renewal in Hawaii and three science books, including the seminal Sonar of Dolphins.