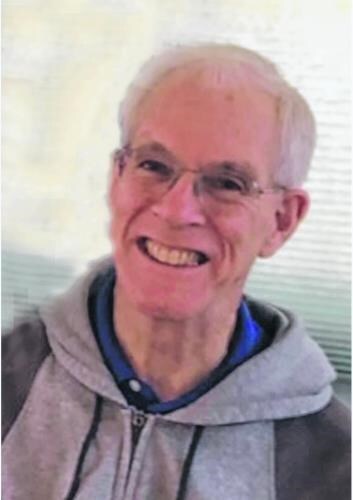 by Dan Brewer
I met Dan in the late 1970s in San Francisco. He was so serious about living the gospel of Jesus in his daily life that he'd left his job at Boeing in Seattle and moved down to join our charismatic community—only to discover that we were moving soon to South Bend to join the People of Praise.
At our branch meetings here, Dan regularly shared the insights of his prayer and his meditation on Scripture. He served for many years in music ministry. He took every opportunity for prayer and fellowship and never wanted to miss any men's group meetings or headship meetings. He was forever reading and talking about books he'd read: Scripture, science, theology, nature and the saints. He liked discussing conferences, talks, movies, videos or films—all with an eye to learning more about God and his world.
Dan and Marylen devoted their lives to each other and to their children. For 29 years, before retiring in 2012, Dan worked at Saint Mary's College in information technology. After retiring, he was limited in the service work he could do because of the pain and physical limitations of his lifelong struggle with cerebral palsy, so he sent out email reflections about his faith. He was contemplating a blog, hoping to help a wider audience in their walk with God. He was also helping teach the initiation program at his parish.
Raised in a military family, Dan had moved a dozen or more times growing up. Once he moved here in 1977, the People of Praise became his home.
FACTS

●  Dan was born June 26, 1946, in Brooklyn, NY, at the U.S. Naval Hospital. He died unexpectedly in South Bend December 1, 2019.
●  After a year in a minor seminary, he completed high school and college  in California.
● Dan made the covenant of the People of Praise April 6, 1980.
●  On June 4, 1988, Dan and covenanted member Marylen Fromherz were married. They raised two children, Irene and Ted. Irene is a member of the Vancouver-Portland branch .