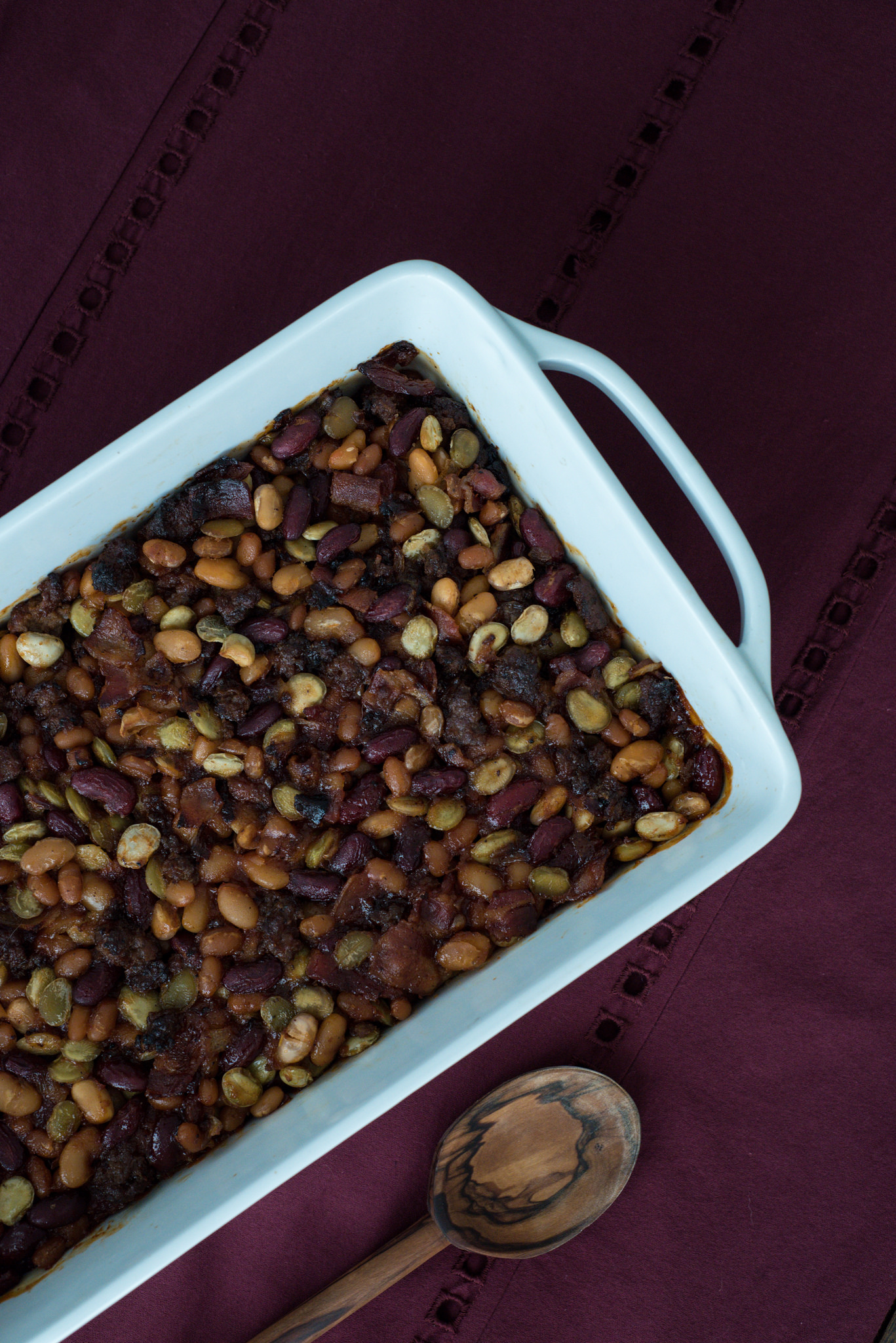 Recipe by Nancy Madden
Photo by Jennifer Kenning
Bacon, beef, brown sugar . . . it is clear why Nancy's Beans are ubiquitous at Appleton branch gatherings. For almost 30 years, Nancy Madden has brought this crowd-pleasing Wisconsin comfort food to potlucks, Lord's Day celebrations, picnics and the branch's annual corn roast. She never takes any back home.
Most months, the entire branch–over 50 adults with a dozen kids–celebrates a Lord's Day meal together at their center, and Nancy's recipe is often requested. "The beans are definitely a favorite," says Steve Pable. "They are hot and plentiful, and people of all ages enjoy them, including our children."
The kidney, lima and butter beans could all be replaced by different varieties of beans, and the recipe can easily be cut in half for a smaller crowd. If a crockpot is unavailable or time is short, the dish may be baked in an oven at 350 degrees for 1 hour. Nancy notes, "The longer you cook it, the better the flavor is. It can be frozen and is great warmed up."
CALICO HOT DISH
Serves 40-50 as a side dish
Ingredients

1 pound ground beef
1 pound bacon
1 medium onion, diced
2 teaspoons dry mustard
2 teaspoons vinegar
1 cup catsup
1 1/2 cups brown sugar
2 16-ounce cans pork and beans
2 15-ounce cans lima beans, drained
2 15-ounce cans butter beans, drained
2 15-ounce cans kidney beans, drained
Directions
1. Chop bacon into bite-sized pieces. Brown beef, bacon and diced onion together, then place in a 6 quart crockpot.
2. Add remaining ingredients to crockpot and stir. Cook on high for about 4 hours or on low all day, stirring several times (keeps well on low or warm).