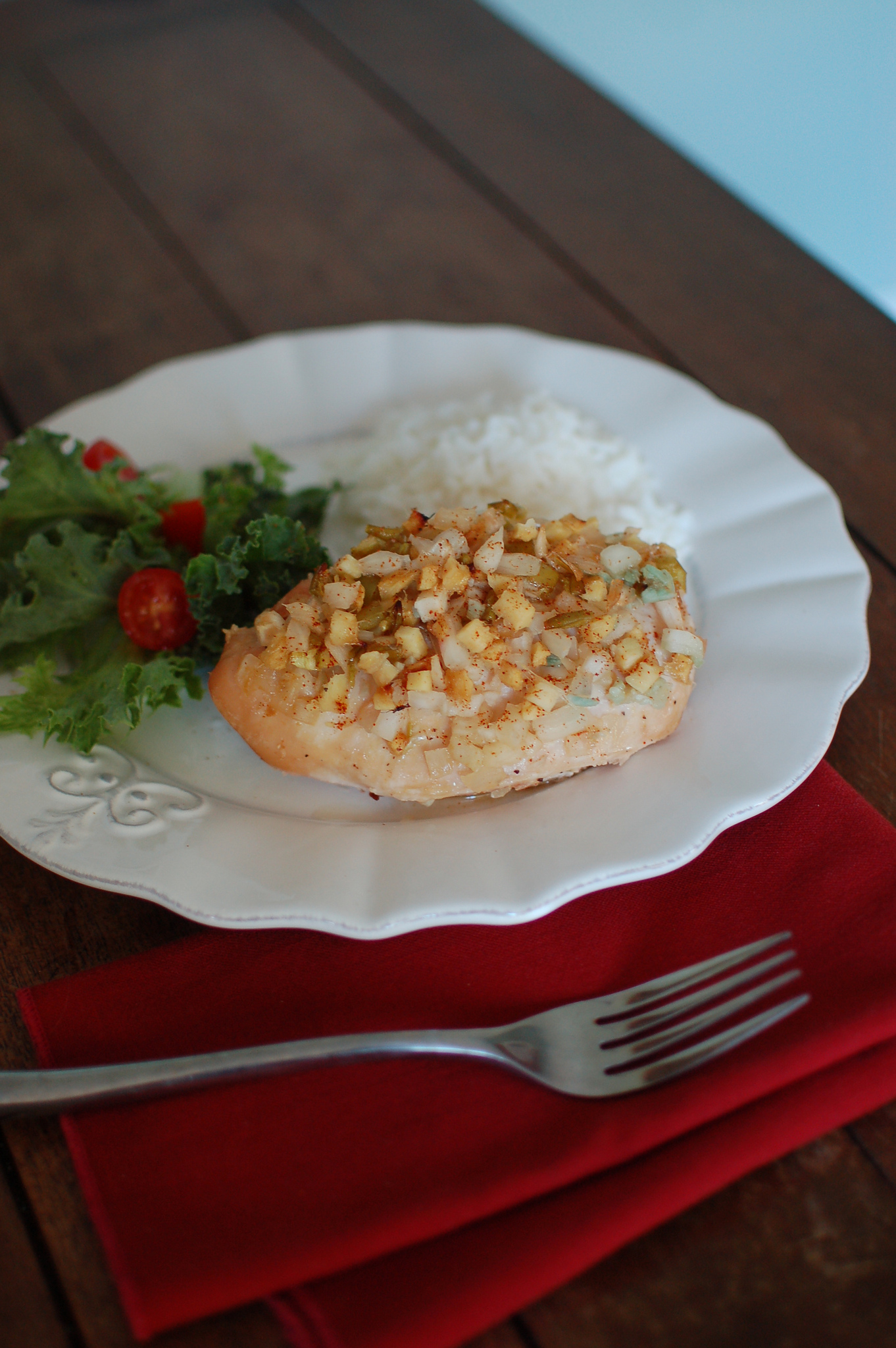 Recipe from Dawn Keaveny (Kingston)
Photo by Jennifer Kenning
In Jamaica, Sunday night means fricasseed chicken with rice and beans. This tasty orange ginger chicken recipe builds on that tradition. It is mild enough that even children love it.
"My family is a little different in that we don't always have the fricasseed chicken on Sundays — we just cook whatever is easiest," says Dawn, laughing. The Keavneys use this recipe for special occasions and for visitors. Dawn also offers this tip for those who enjoy spicier food: just sprinkle in some hot pepper. (Jamaicans use a red pepper known as Scotch Bonnet.)
ORANGE GINGER CHICKEN
(serves 4 – 6)
Ingredients

1 chicken, cut up
1 teaspoon salt
¼ teaspoon black pepper
3 cloves garlic, minced
1 medium onion, chopped
¾ cup orange juice
2 tablespoons honey
½ cup ginger root, peeled and chopped
2 tablespoons soy sauce
3 tablespoons sugar
½ green pepper, chopped
Directions
1. Preheat the oven to 375 degrees.
2. Put the chicken in a shallow baking dish and sprinkle the chicken with salt, pepper, garlic and onion.
3. Combine all the remaining ingredients in a bowl and mix well to make a sauce. Pour the sauce over the chicken.
4. Bake for one hour, basting regularly.
Note: The Keavenys serve this dish with jasmine rice, which absorbs the juice and brings out the flavors of the chicken. White rice makes a fine substitute. Dawn complements the dish with a vegetable or green salad.