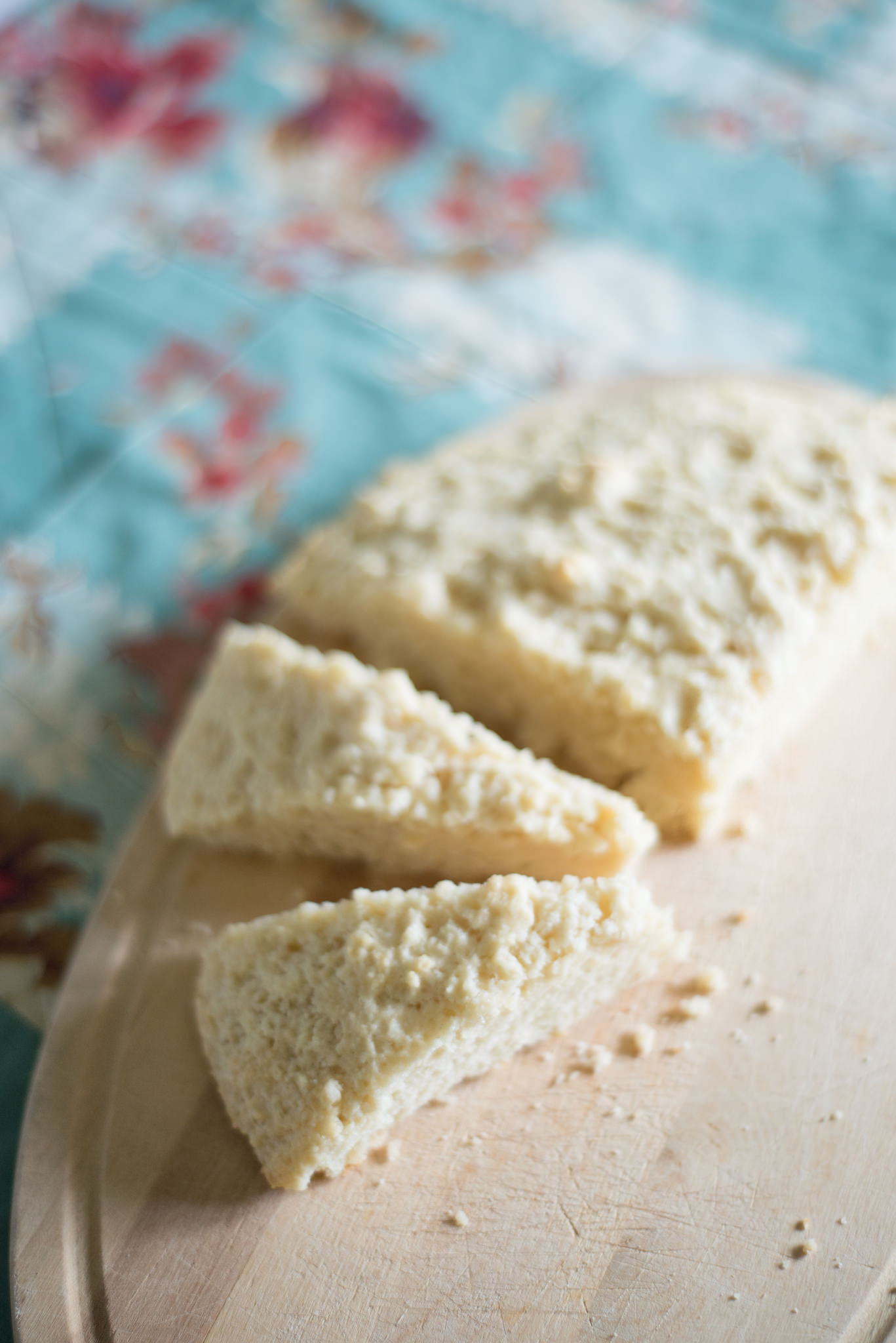 Recipe by Charlene Olson
Photo by Jennifer Kenning
This quick and easy bread has the buttery sweetness of scones. The recipe Charlene Olson (Servant Branch) developed is based on an Irish soda bread recipe which began to circulate among community households over 40 years ago. Variants of that recipe have been used for decades at Lord's Days, seders and household dinners in Servant Branch and beyond.
Charlene got the recipe from Terry Fasbender when she was a newlywed in the 1980s. Dianne Cunningham has handwritten notes on her recipe dating it to 1975, when she, Terry and Nancy Caneff all lived in household together. Families in the east area of the branch, where Terry and Nancy introduced the recipe, know it simply as "Lord's Day bread," and made it for Lord's Day meals every week. Other families have traditionally made it for seders.
"In household [as single women], we usually did yeast breads and fancy braided breads for Lord's Day. This quick bread got more popular when we were all busy with kids: you could just mix it and throw it in the oven," remembers Patricia Ficker.
The original recipe had only ¼ cup sugar (or honey) and ⅓ cup butter, ½ teaspoon baking powder, 1 teaspoon baking soda and ¾ teaspoon salt. Nancy uses all or part whole wheat flour.
Charlene says the recipe is easy to split and also freezes well. When Abe Olson and his wife Trish (both Indianapolis South Side) were married in 2014, Charlene made 20 loaves and froze them to serve at the wedding reception in South Bend. If she forgets to add the sugar, which her children say is an essential ingredient, she sprinkles some on top.
QUICK LORD'S DAY BREAD
Serves 8
Ingredients

3 cups all-purpose flour
½ cup sugar
1 teaspoon baking powder
½ teaspoon baking soda
¼ teaspoon cream of tartar
¼ teaspoon salt
7-8 tablespoons unsalted butter
1 ⅓ cup buttermilk
Directions
1. Preheat oven to 325 and grease and flour a baking sheet. Set aside.
2. In a medium bowl, whisk together flour, sugar, baking powder, baking soda, salt and cream of tartar.
3. Cut in the butter with a pastry blender or two knives until the dough is in pea-sized chunks (you may need to add a little more butter).
4. Add the milk and stir until the dough holds together well. Add a little more flour if the dough is too sticky.
5. Invert dough onto the baking sheet and flatten to about 1/2 to 1 inch thick.
6. Bake for 25 minutes until light brown.