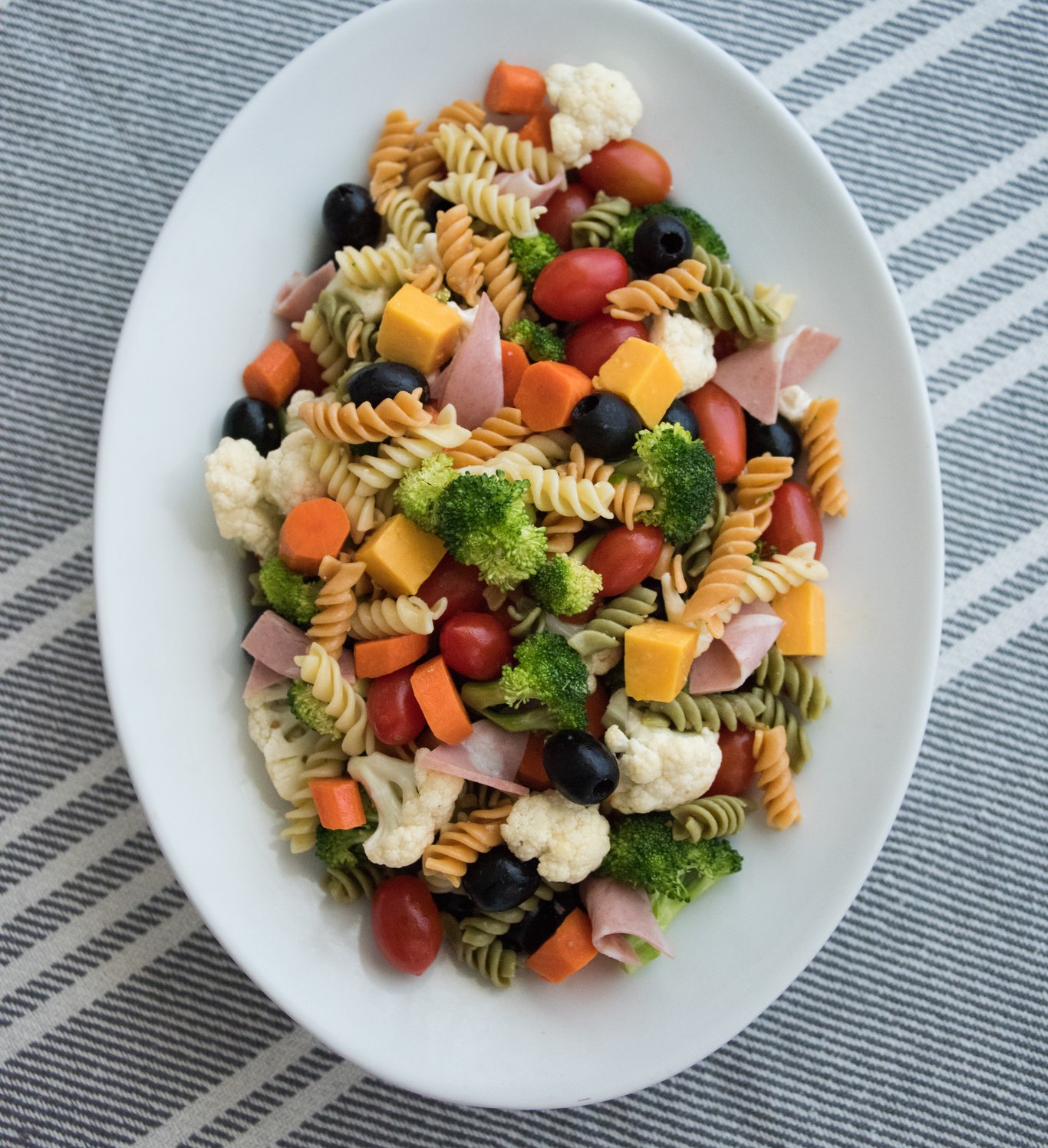 Recipe by Nancy Grams
Photo by Jennifer Kenning
Nancy's pasta salad has been a summertime go-to and favorite since the 1980s, when the Grams household in Servant Branch included a dozen or more adults and children. "It's versatile, easy to throw together and it'll last for several days," Nancy says. "It's good for graduation parties or sending over to somebody's house for a meal."
Nancy adapts the recipe as desired to serve as a vegetable dish (without the pasta or without meat), as a Lord's Day side dish (Nancy suggests it as a complement to some grilled fish or chicken with Italian bread and fruit), or as a one-bowl meal on a hot day.
The Italian dressing can be a favorite store-bought brand or homemade. Nancy notes that a good Italian salami goes a long way and that cubed cheese keeps better than shredded cheese. The salad can also be made with gluten-free pasta and dressing.
PASTA SALAD
Serves 12 as a Main Dish
Ingredients

16 ounces tricolored rotini pasta
1 head of broccoli, cut into bite-sized pieces
1 head of cauliflower, cut into bite-sized pieces
½ pound of carrots, cut into bite-sized pieces
2 pints cherry tomatoes
2 cans black olives
8 ounces hard Italian salami or pepperoni
16 ounces cheddar cheese, cubed
Zesty Italian dressing
Directions
1. Cook and drain the pasta and allow to cool.
2. Combine pasta, vegetables, pepperoni, salami and cheese in a large bowl. Mix with dressing to taste.
3. Allow to marinate for three to four hours before serving.