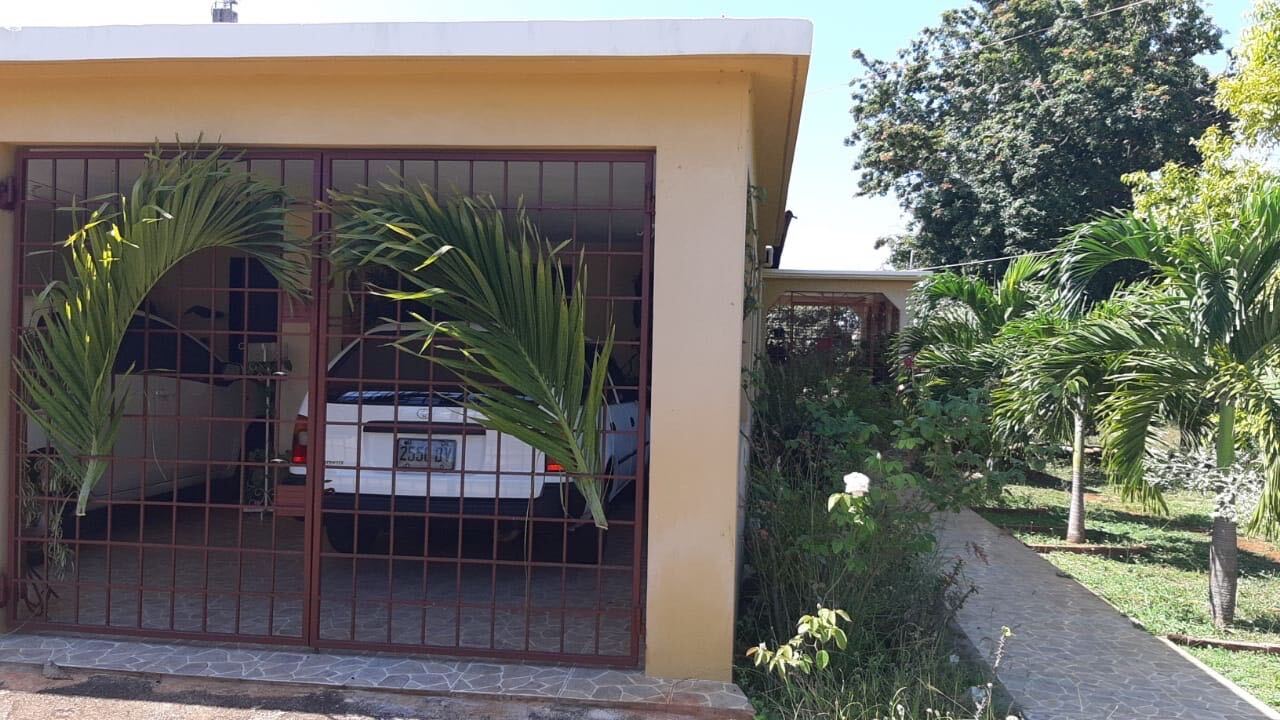 Palms decorate the home of Tony Lewis
Ingrid Robinson (Kingston) has a chat group with fellow teachers at the school where she teaches. One member sent the group an idea for Palm Sunday from a blog by a Catholic deacon. The blog read, "What if everyone on Sunday, April 5, puts a branch on the door of their house or on the window, to celebrate Palm Sunday?" Ingrid says, "I thought it a lovely idea to post to the POP branch Whats App group." The branch liked the idea, and Anna Lisa Rodriguez suggested everyone take pictures of their palms and share them with each other. Some of the results are posted below.
Ingrid comments, "I must tell you how much joy it brought us, and it was just a special time reflecting on Jesus' entrance into Jerusalem. Thank God for brothers and sisters who had no problem sharing, whether skilled or unskilled in the craft." Even a covenanted member who lives in New York was able to participate.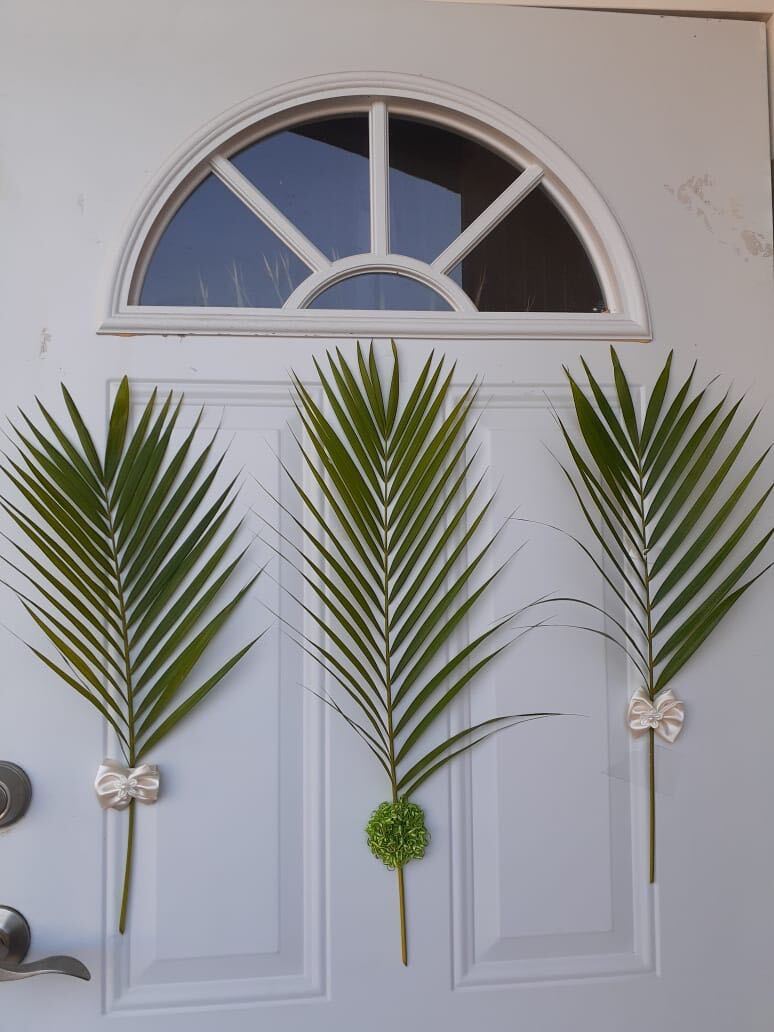 from Joseph Mutidjo
Kevin Rodriguez says, "We all liked it and thought it a great idea especially at this time. Based on the enthusiasm and the response from the branch, this might become a new tradition." Janice Shirley posted a comment with her palm: "Jesus wins every time."