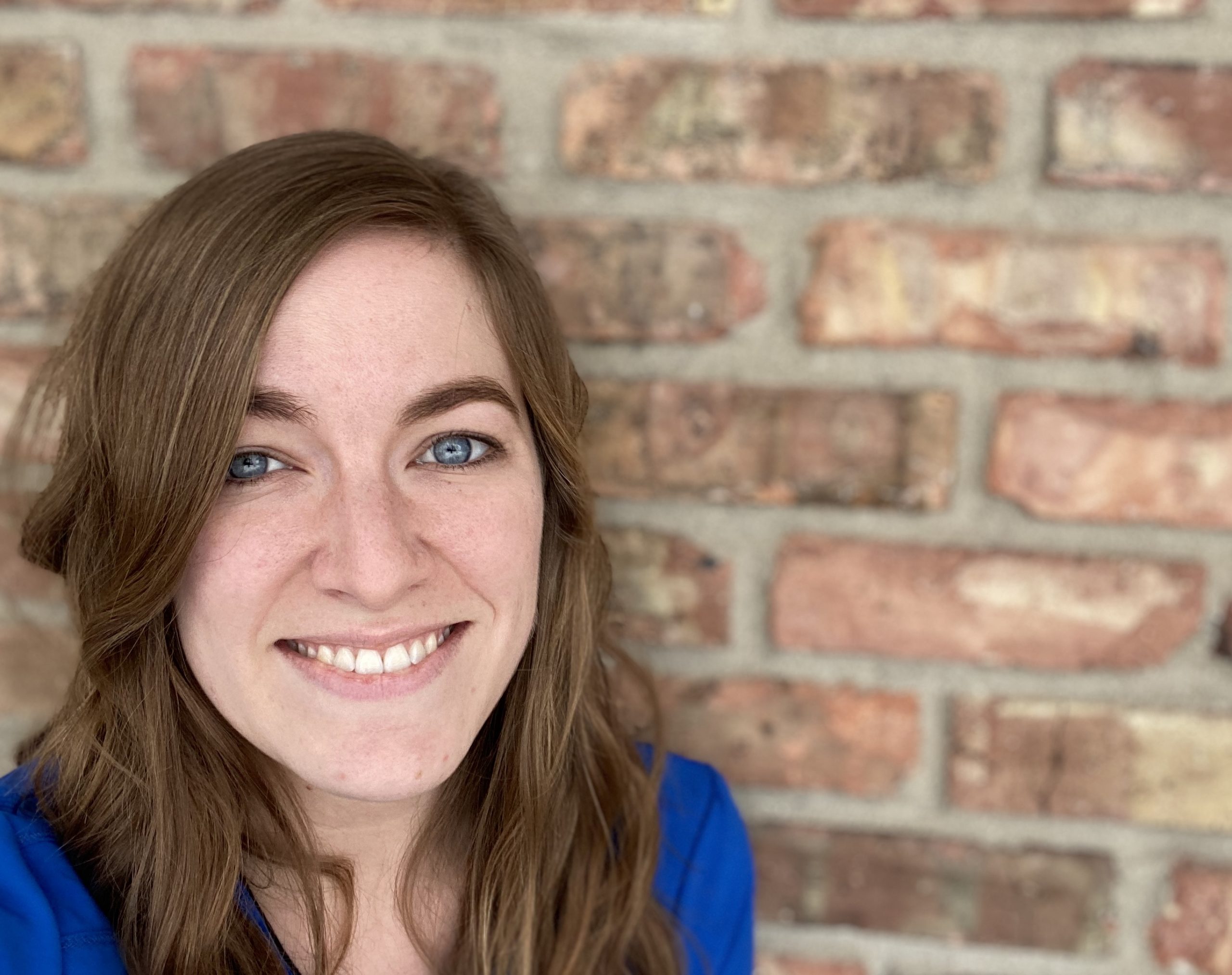 by Catherine Bulger
Becca Maslow (Servant Branch) is a nurse at a Minneapolis hospital, Hennepin County Medical Center. She normally floats between different units, but during the COVID-19 outbreak she has been working primarily in the intensive care unit.
One day in April, she was caring for an elderly man who was dying of respiratory failure because of COVID-19. That day, his physicians had decided to transition to providing comfort care, rather than pursuing aggressive treatments. The patient had one close family member living nearby, but that person was unable to come to the hospital. So he was alone.
Becca said, "It's always hard for me to see people dying alone. Part of the heartbreak is that I'm often super-busy and I just can't be with them the whole time." That day, however, Becca's care load was unusually light. She spent as much time as she could with the dying man, trying to keep him comfortable, praying silently under her breath.
Then one of the physicians came by to check on the man and consult with Becca. After the doctor left, she popped her head back in the room a moment later and said, "I found out he's a Christian. I just wanted to let you know. I don't know if you share the same beliefs, but I wanted to give you a heads-up."
Becca was surprised. She doesn't know that doctor very well, and they've never discussed faith. "There's no way she knew I was a Christian. It's not a topic that comes up much in the hospital setting." So when she heard those words, out of the blue, Becca felt a jolt. "It was like someone hitting me over the head. I knew it was the Holy Spirit. I felt a freedom to be bolder."
Becca closed the curtain around the patient's bed to get some privacy, stood close to him, and held his hand. He was starting to slip out of consciousness. Bending to his ear, Becca told him that she heard he was a Christian, that she was a Christian too, and that she was going to pray with him. "I prayed out loud, asking the Holy Spirit to be with him, and I traced a cross on his forehead."
Becca was able to be with the man most of the time he was dying, holding his hand and continuing to pray. He appeared calm and peaceful. Her other patient that day didn't need much care. "That was another way I saw the Lord, as he carved out that time for me to be with this patient who was dying."