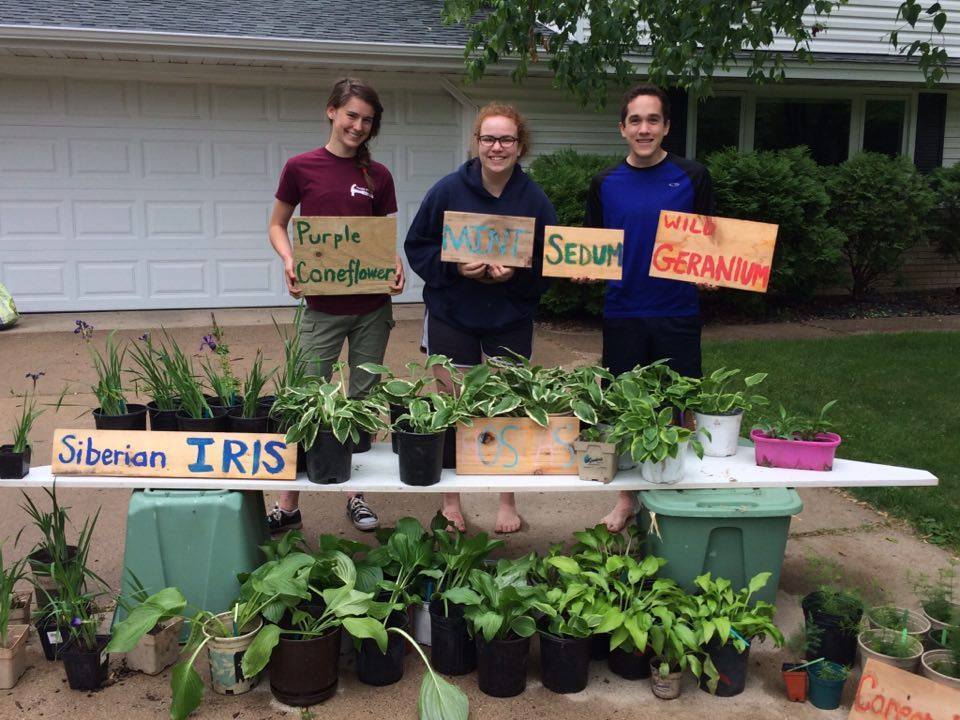 2016 Action Summer interns Savannah Willard, Mary Hagens, Noah Root, Maria Nicklaus and Andrew King (Servant Branch) hosted a plant sale on a June weekend to raise money for their summer work.
Amy Root helped organize a similar sale with Action last year. This year, she offered the idea to the interns.
"It was a huge help to our family, because it cleaned out our garden," says Amy. "What a blessing it was to have them [the Action students] in my garden again!"