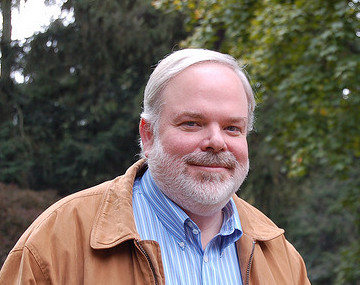 The community's board of governors elected Craig Lent to a second term as overall coordinator of the People of Praise on June 11. The new term, which begins on November 3, 2015, will last for six years.
The election took place during a board of governors meeting that began on Monday, June 8, near South Bend, Indiana. Craig's initial term of 12 years concludes in November. Once Craig completes his second term, he will not be eligible for reelection.
"I am grateful for all God has given us in the People of Praise. I am depending on the Lord and on the support of the brothers and sisters as I continue in this office," Craig said.
According to the community's foundational documents, to be elected overall coordinator, a man must be a tenured coordinator, at least 35 years old, a coordinator for at least three years and a member of the community for at least 10 years. He must receive a two-thirds majority of votes from the electors, who are the members of the board of governors. "He also must be prudent, charitable and zealous for the life and works of the community" (Principles of Structure and Government of the People of Praise).
The community's board of governors includes Mike Coney, Nick Holovaty, Joel Kibler, Craig Lent (chairman), Phil Monaco, Bob McDonough, Pat Murphy, Jim Mysliwiec, Mike Zusi and John Zwerneman.