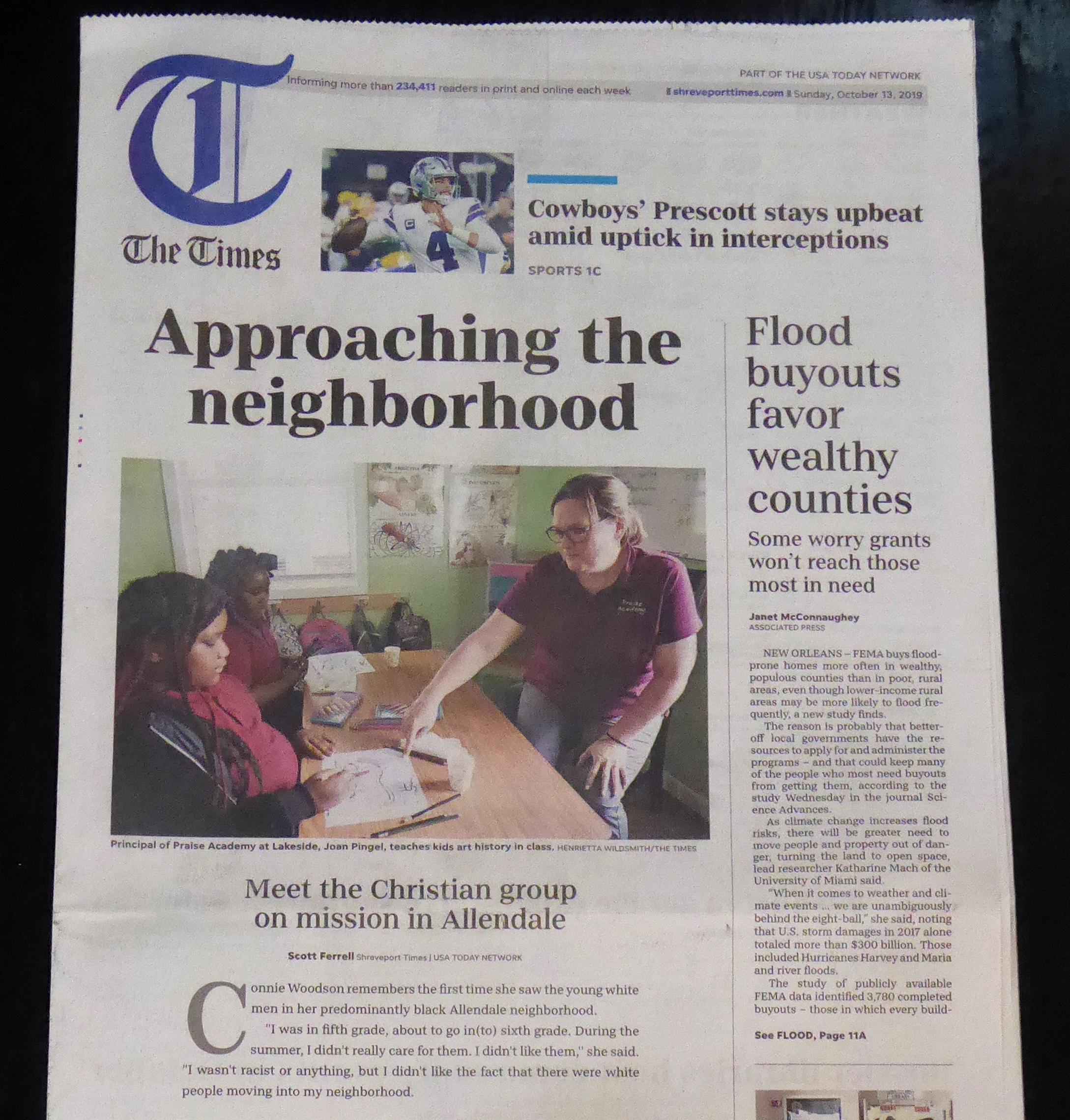 On Sunday morning October 13th, residents of Shreveport woke up to see a 
front page news story
about Praise Academy and the People of Praise's mission work in their city.
Scott Ferrell, the editor of The Shreveport Times, wrote the story. He learned about Praise Academy from Julie Bruber, the school's development director.
The story begins:
"Connie Woodson remembers the first time she saw the young white men in her predominantly black Allendale neighborhood.
"I was in fifth grade, about to go into sixth grade. During the summer, I didn't really care for them. I didn't like them,'' she said. "I wasn't racist or anything, but I didn't like the fact that there were white people moving into my neighborhood.
"Because there was a whole lot of stuff already going on. I was thinking a different race coming into the neighborhood was going to make it worse.''
Nearly two decades later, Woodson admits she was wrong about the young white men and the group they represented - People of Praise."