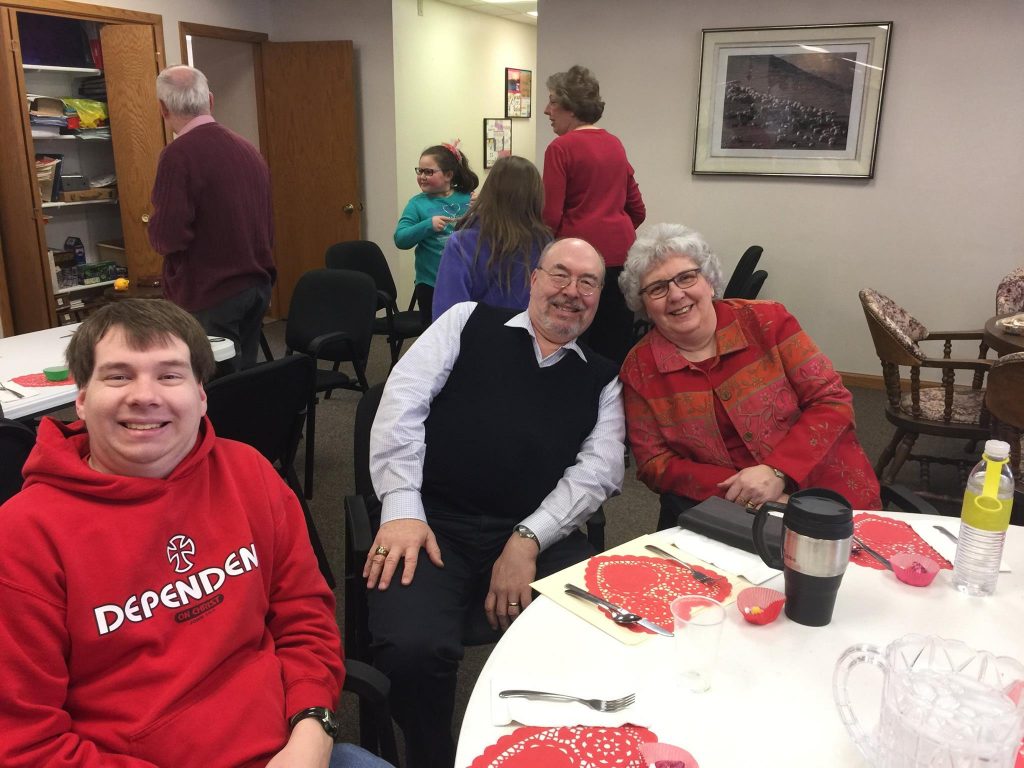 Thanks to Ruth Schmelzer, for sending us this update from Appleton. (Photos by Steve Pable.):
"The Appleton Branch held a Valentine's Celebration on February 18th with a shared meal and a Bible PicCharades game show, complete with show host, Kathy Forst, and commercials brought to us by the Pable and Mueller families.

The competition was intense, but both teams won prizes. The audience thoroughly enjoyed the show."