by Chris Meehan
Recent Photos: Collin Anderson, Margaret Anderson; Other Photos: V&B Archives
Pat Rath (South Bend) retired in December of 2016 after 42 years of work for two community enterprises, Charismatic Renewal Services (CRS) and the LaSalle Company. A former banker and computer programmer who had worked in Boston and Los Angeles, she began her work for the community in a small house with a shipping warehouse in the basement, earning $2.74 per hour. When she retired she was the LaSalle Company's vice-president and unofficial chief morale officer, responsible for human resources and the company health plan. Along the way, she answered hundreds of health insurance questions, made sure everybody's paychecks arrived on time and managed numerous state and federal filings. In the big picture, she helped spread baptism in the Holy Spirit worldwide through charismatic conferences in Rome, Kansas City and Dublin, and laid the groundwork for a book distribution business that produced millions of dollars to support the mission of the People of Praise.

She began work in January of 1974, a few months after the community decided to take responsibility for the South Bend branch of CRS, serving as an assistant to Clem Walters, the general manager. CRS was then located in two small houses a few doors down from each other. "In those early days, Pat was my right arm," Clem recalls. "We were a small crew and we had to figure out how to do things we hadn't done before like running a major international conference in Rome. We were also shipping books and pamphlets about the charismatic renewal around the world. From the start, Pat was game for whatever job needed to be done."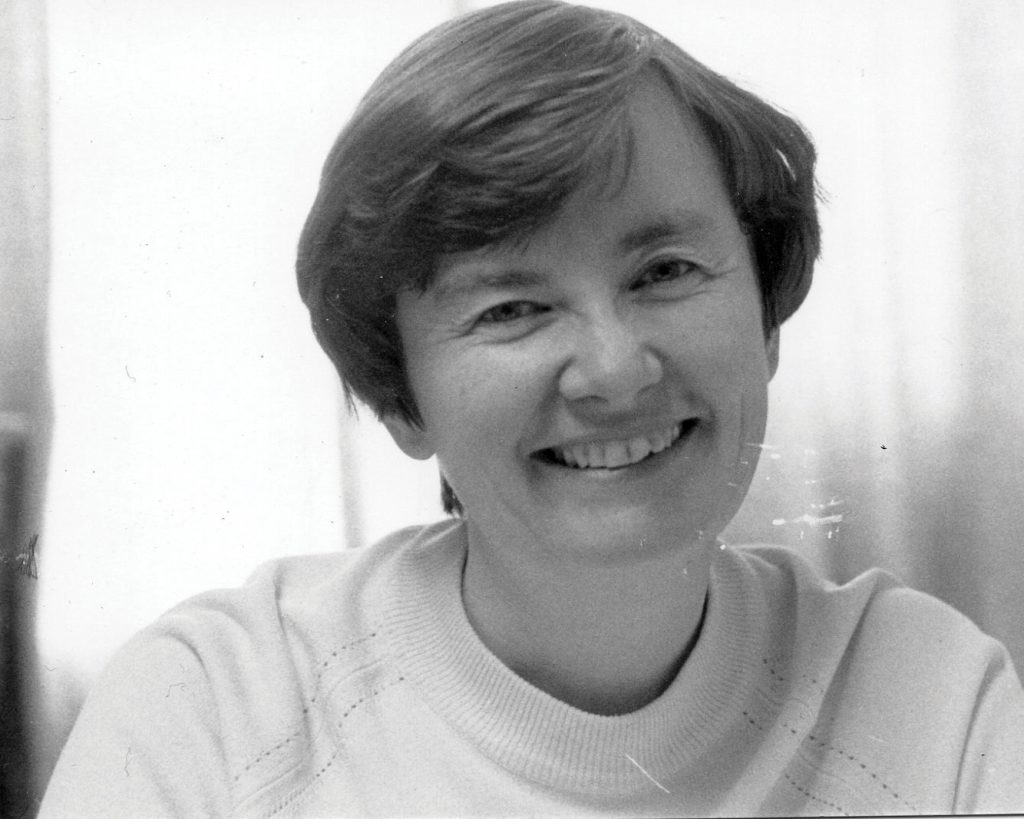 As the charismatic renewal grew, so did the conference office and book distribution center, moving to the LaSalle Hotel in 1975. The number of full- and part-time employees grew to over 40. According to a 1982 issue of Resource, the community's newspaper, the company shipped 115 tons of books in 1981 and by 1982 more than 200,000 people had attended CRS-administered conferences. Pat took responsibility for payroll and administering the health insurance plan, becoming personnel manager and assistant to CRS president Dick Keusch. During this period, she also returned to school, shoehorning in classes to become a CPA while working full-time.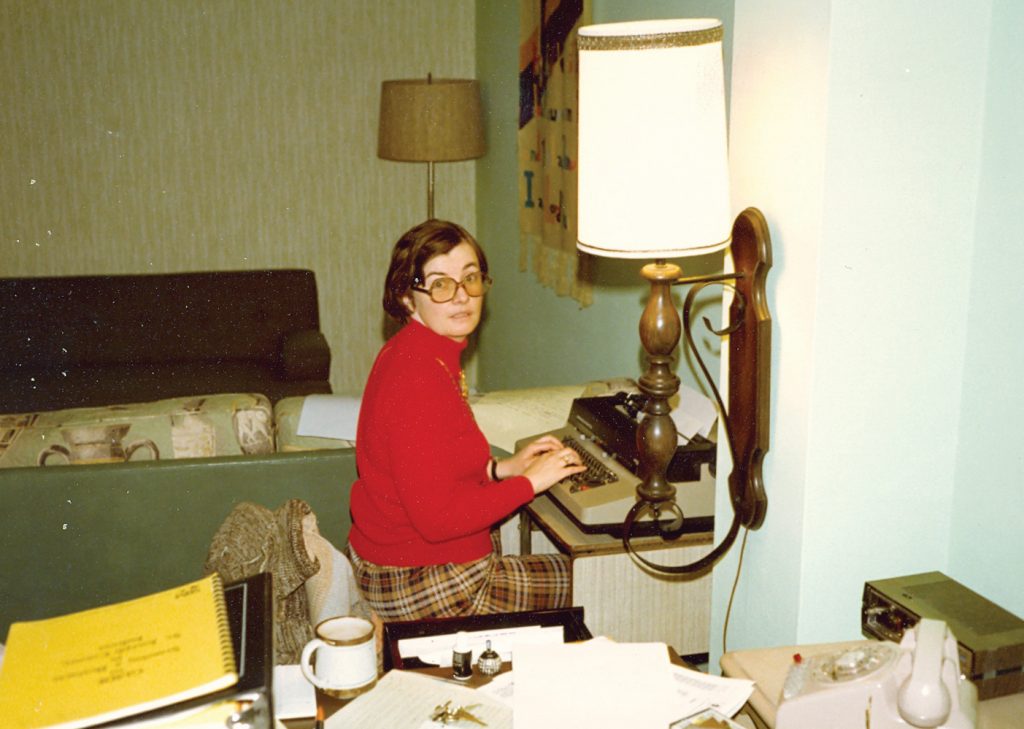 In 1979, CRS began selling Bibles and textbooks to Catholic parishes and institutions. This new textbook business grew gradually, with profits increasing even as conferences shrank and sales of charismatic renewal literature began to drop off. Bob McDonough, who served as president from 1987 to 2010, recalled, "Pat proved to be a jack of all trades. It seemed like she could do anything. She could take apart a computer. She was a CPA and helped people with their taxes and served as a notary public. I knew quite a bit about finance from my years as a banker, but she taught me the book business. As the company's main person concerned with the welfare of employees, she could be tough but fair. She expected people to do their jobs and do them well. She played a big part in our success."
Her day-to-day responsibilities continued to evolve. She worked at the receptionist's desk and in the company's retail bookstore. As vice-president, she kept things running smoothly during three time periods when the president or general manager was incapacitated for an extended period.
Tim Slowiak, a long-time manager, consulted with Pat on a number of personnel matters and recalls how she constantly exhorted him to err on the side of mercy and generosity. "Pat's words to me embody the respect for others that permeated her relationships, and the dignity with which she treated our employees. Her advice may be the best advice I've ever been given."
Denise Hurley, who has worked in several different departments, said, "I remember Pat emphasizing to me that maintaining good relationships in the office was the most important thing to remember."
Pat often used humor to communicate her messages, and loved to tell stories about her family members in Maine–in a perfect Maine accent. She wore a shiny green wig on St. Patrick's Day and once dressed as R2-D2 from Star Wars for a company-wide costume party.
She had a knack for giving a human touch to the reams of paperwork she processed. Christine Ziegler, who has taken on some of Pat's responsibilities, points to the bulletin board in Pat's old office, filled with photographs of babies. Over the years, as employees contacted her in order to add their newborns to the health insurance plan, Pat would ask them to send along a picture.
"Pat is heroically generous," said Paul DeCelles. "She lived with us in household in the late 1960s and early 1970s, eventually moving out so she could live in the rat-infested apartment of another single sister in the community. This sister was a recovering drug addict who lived in a dangerous neighborhood plagued by drugs and violence. Pat emptied her checking account to pay this sister's bills as well as a debt she owed to a drug dealer who was threatening her. That is typical of Pat's great generosity, which she showed many other times during her years at the LaSalle Company."
My favorite memory of Pat occurred on a winter day in the early 1980s, when she came back to the office late after swimming at the YMCA, which was therapy for her bad back. She explained to me that her car battery had run down. A young brother in the community offered to jump the car. He succeeded, even though he was not mechanically minded, and shared with Pat his delight at his success. Pat felt his joy so deeply that she later told the Lord she would be willing to undergo similar difficulties in the future if they would encourage others.
That attitude of wanting to help others was evident in Pat's closing remarks at a luncheon held in her honor on December 9 at the LaSalle Company. After exhorting everyone to keep sharing God's love with the company's customers, vendors and suppliers, she reminded them that, even though she was no longer an employee, she still loved them all. "If there's anything—large or small—that I can help you with, please give me a call. Remember, you have my cell phone number, my e-mail and my heart."