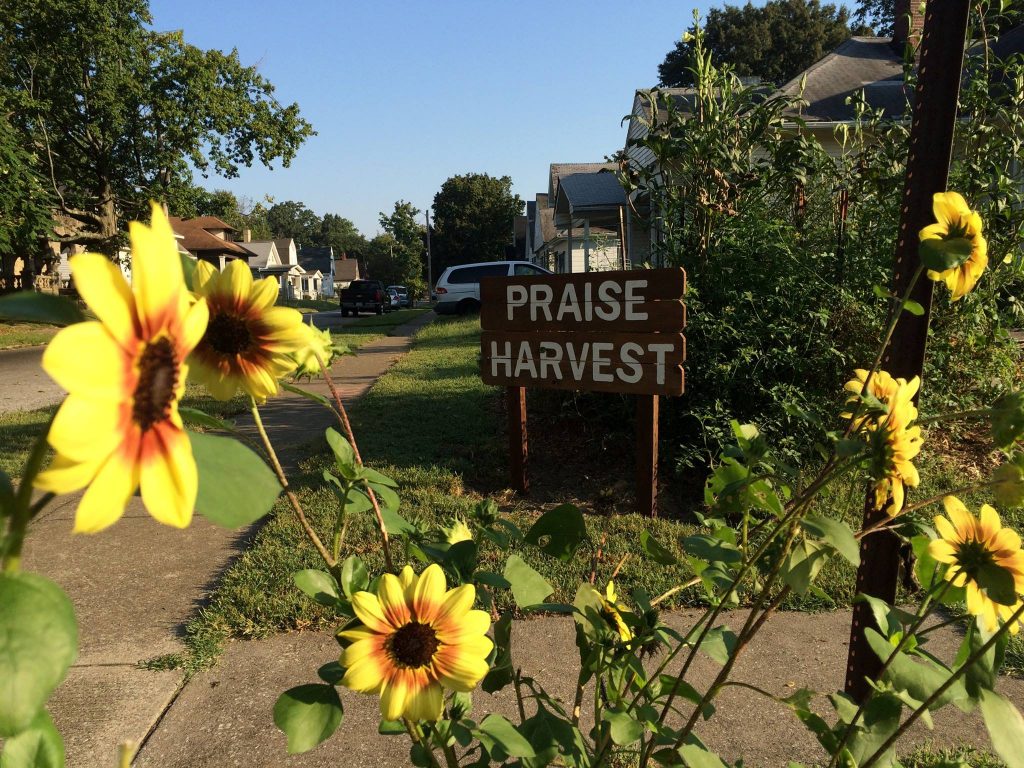 Peter Putzier sent us this story about the Urban Farm in Evansville:
God continues to bless our efforts to expand the Urban Farm (Praise Harvest) in Evansville. A couple of weeks ago there was a word at the local community meeting which I remember as "multiply your efforts". The word stuck with me and I began looking for ways to respond. In the following two weeks I experienced several instances of God sending people to me who multiplied my efforts!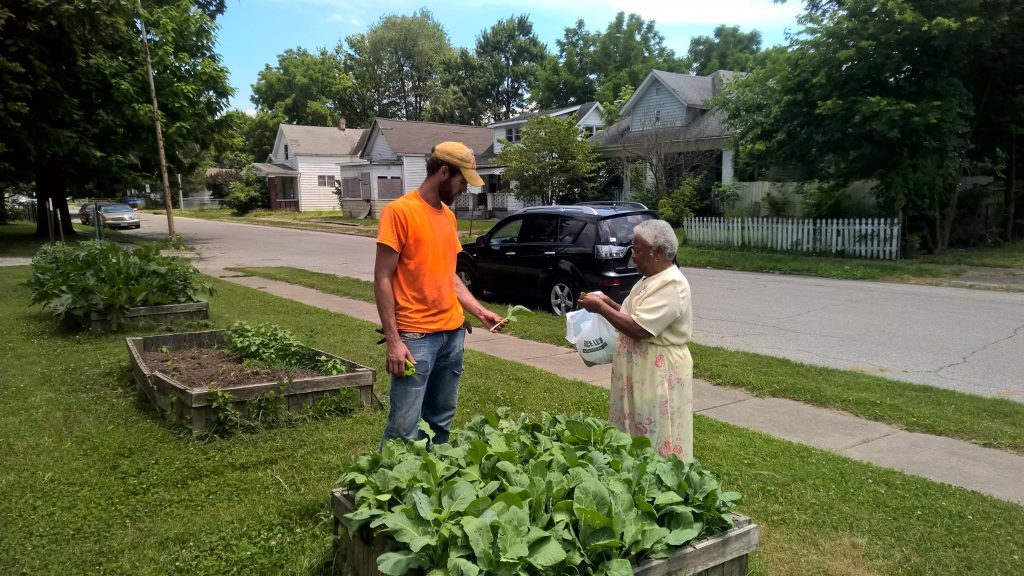 We are covering the space between our raised bed gardens with mulch that was dropped off for free after we sent a request in to the city arborist. The mulch was dumped in an empty space across the street from our garden plot to allow trucks room for maneuvering. This left us with A LOT of mulch to move across the street. One day I was out moving mulch and a man arrived at a nearby empty lot on a tractor. He spent about 30 minutes mowing the empty lot and when he finished he drove over and said, "You're making me feel guilty watching you work so hard. Would you like some help!" The man, who was a volunteer mower for the non-profit land owner, proceeded to move mulch with me for an hour with the front end loader on his tractor. He moved half of the mulch. God was looking out for us by sending support through this generous man!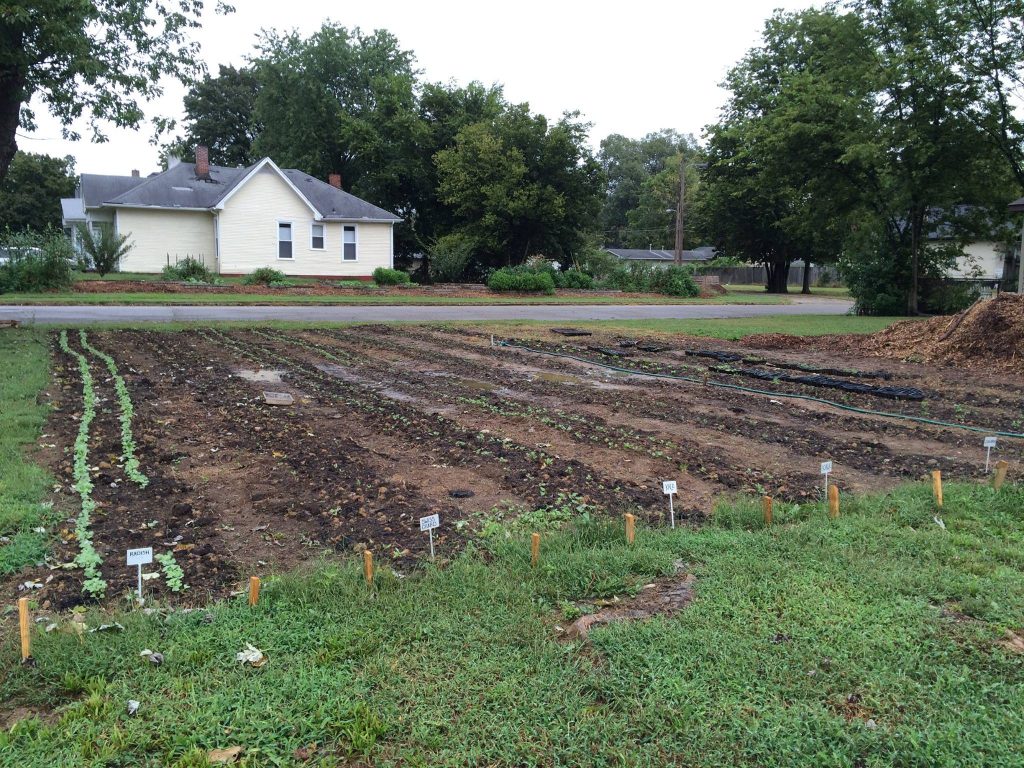 A second story: We have a neighbor in his late sixties who often stops to chat on the way to the bus stop. The man (who is always wearing a wide brimmed straw hat) has experience in small engine repair. Once when he stopped by to talk and I asked, "When are you going to help me fix our rototiller?" He said, "Just let me know when you're working on it." The following Saturday he and I worked on our broken rototiller (one tool in our fleet of cheap or donated tools that don't function at 100%!). Among other things, he adjusted the distance between the magnet and fly wheel with a folded dollar bill. Within 45 minutes "we" had the tiller running! Praise God for multiplying our efforts through the help of our neighbors.