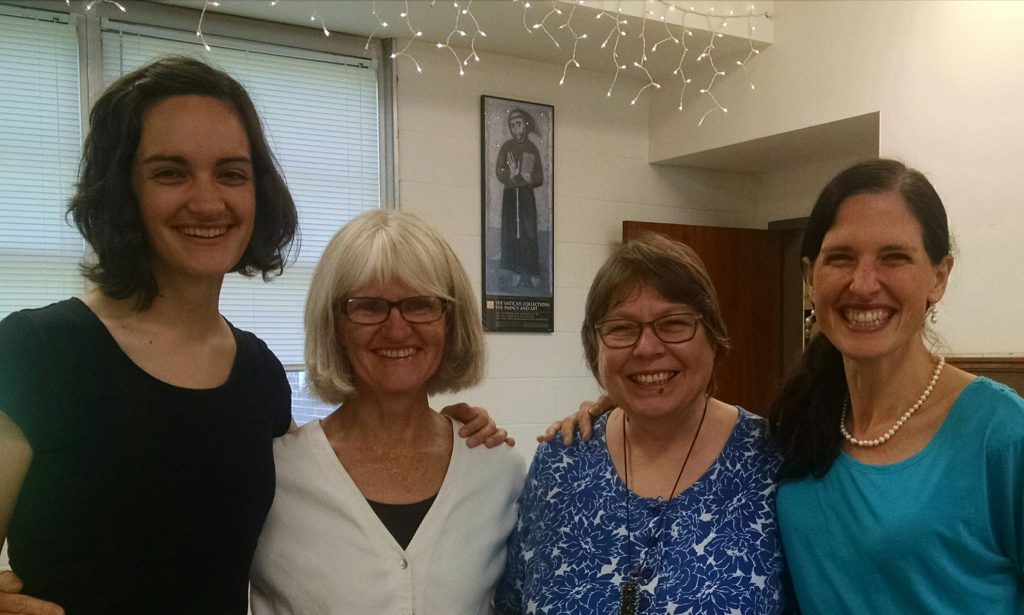 Photos: Anne Raway, Hannah Kelly
The women from the Indianapolis and Muncie branches recently gathered in Oldenburg, IN for a retreat led by Jen Havard. The subject of the retreat was "loving more deeply, inside and outside of community."
After Lord's Day, Robin Gonzalez, led a tap-dancing lesson. Sitting to tap, standing to tap, and tapping with your hands were all encouraged, so that women of every ability were able to perform the final dance together.