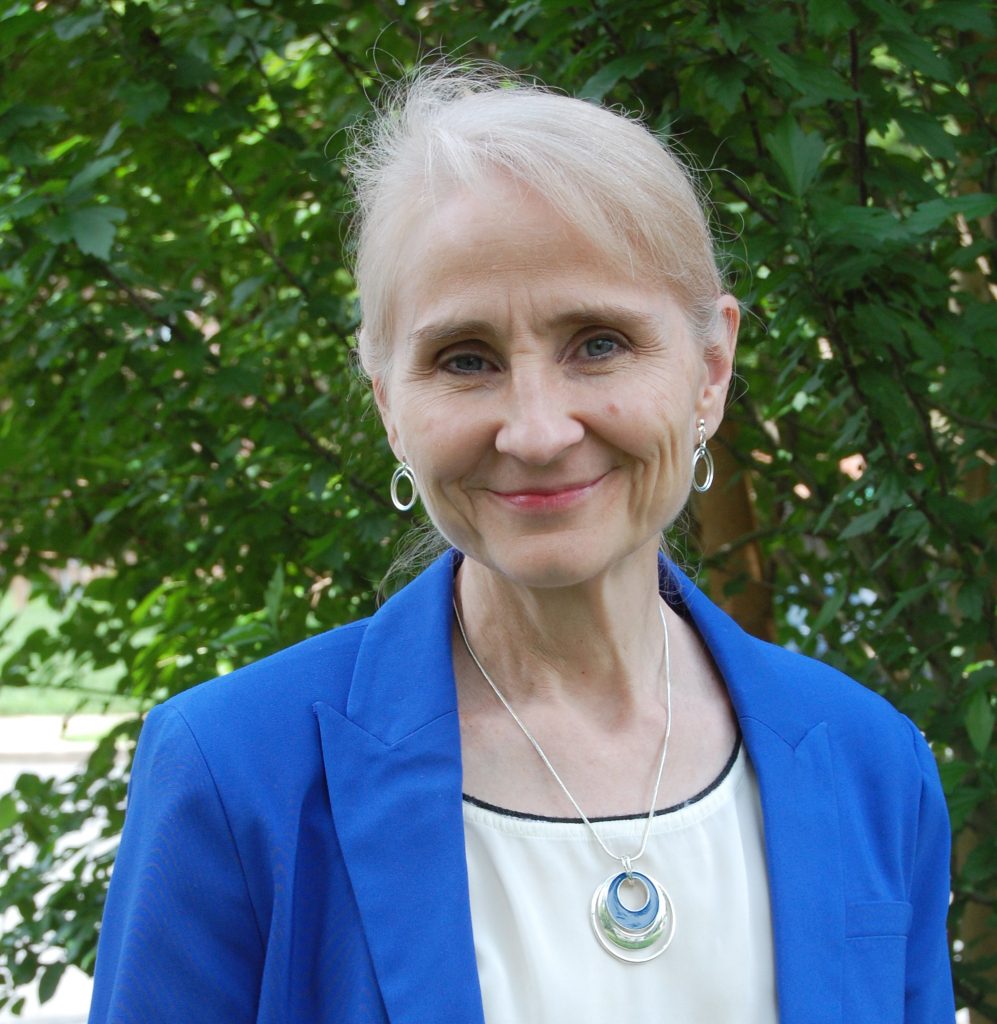 Story by Chris Meehan. Photo by Carrie Gonzalez. 
Dr. Kay Yohe (northern Virginia), a gifted teacher, administrator, writer, speaker and scholar of church history, is the new head of Trinity School at Meadow View in Falls Church, VA.
Former head Andrew Zwerneman (northern Virginia) is leaving the school after 17 years to launch Cana Academy, a nonprofit organization that will bring the benefits of classical education to the poor, the elderly and prisoners.
For many years Dr. Yohe has taught Scripture and Catholic doctrine at the Meadow View campus and served as director of admissions. She earned her Ph.D. in historical theology from Catholic University of America in 1992, writing a dissertation about the 12th-century British monk Aelred of Rievaulx. She holds both a master's degree in systematic theology and a bachelor's degree in social work from Notre Dame. Dr. Yohe taught at LaSalle University in Philadelphia and Catholic University of America before coming to the Meadow View campus. She has published ten scholarly articles in academic journals, several book chapters and numerous pieces in New Heaven/New Earth and Vine & Branches, two magazines published by the People of Praise.
Dr. Yohe has a lifelong passion for learning. "Between being a student and holding a wide variety of teaching jobs, I haven't completely left school since I started as a kindergartner 52 years ago," she says.
"Kay has been a staunch supporter of the Trinity vision of education from the beginning," said Dr. Kerry Koller, president of Trinity Schools. "In addition to being a master teacher for Scripture and doctrine, she has a wonderful gift of working with our students—each of whom she knows from her service as director of admissions. I am looking forward to the impact of her scholarship, vision and leadership on Trinity School at Meadow View."
Andrew added, "Dr. Yohe has been a font of intelligence and kindness. In her capacity as director of admissions, she has been an early and highly effective contact for every family. As the leader of our Scripture and doctrine curricula, she has been central to the ecumenical development of our school."
Dr. Yohe grew up in Bay Village, OH, a western suburb of Cleveland. (She notes that she will be cheering for the Cleveland Cavaliers in the NBA finals.) Her husband Mike is the principal at Falls Church High School, part of the Fairfax County Public Schools District. Their son, Gabe, 20, a student at the University of Virginia, is a 2013 graduate of Meadow View. All three are members of the northern Virginia branch.
Dr. Yohe is Meadow View's third head of school, following Andrew and Kerry.