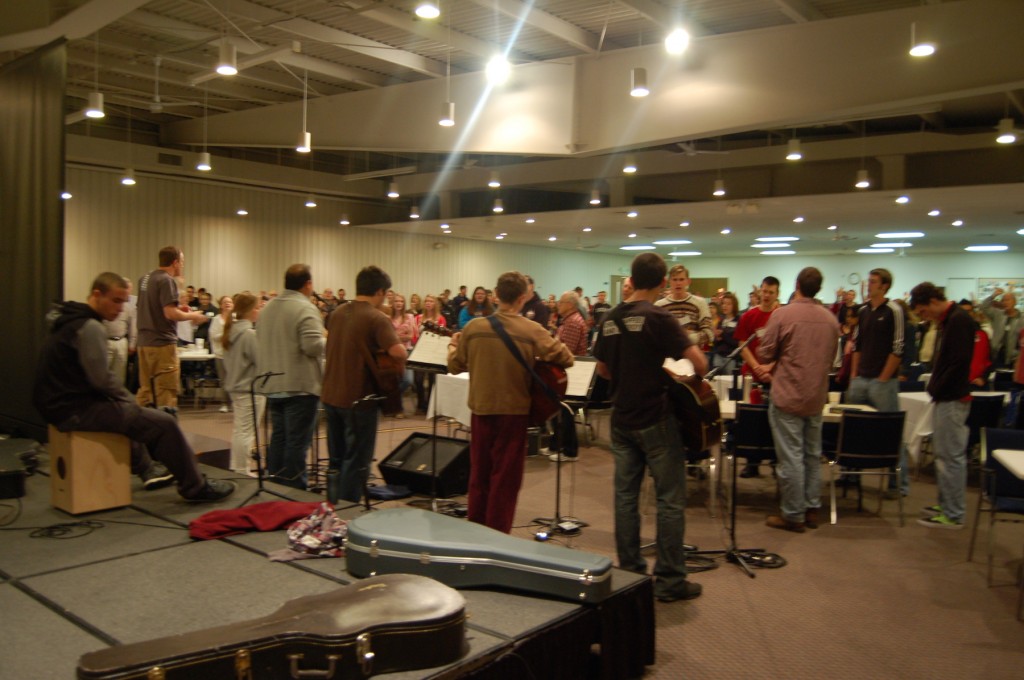 Story by Sean Connolly and Chris Meehan. Photos by Karen Xenakis and Mary Couch.
A communitywide Action conference will be held in South Bend from April 8 to 11. The conference is for high school students in grades 9 through 12, and all interested adults.
"We're aiming to set free more of the energy, creativity and talent that we have in Action, so that we can do more work in the Mississippi Valley," says Mike Zusi, Action's program coordinator.
The conference will build on the momentum from the Action conference three years ago, but with a twist. Instead of training exercises, attendees will have chances to get to work, planning and practicing camp activities for this summer, writing songs and producing videos for use in the camps in Allendale and Indianapolis (according to preliminary plans). The conference will also include work groups, news updates, door-to-door canvassing, praise and worship, as well as time for sports and other fun.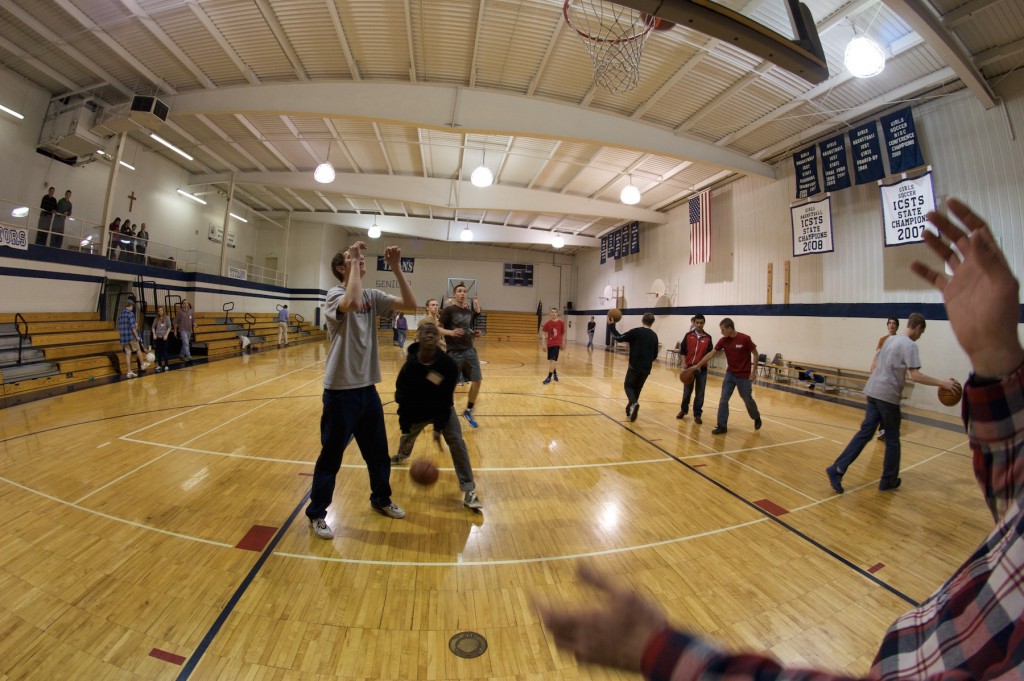 At the 2012 conference attendees learned construction skills, went door to door in nearby neighborhoods to pray with neighbors, played sports together and heard updates on our work in the new starts. They also learned a new song by Jared Gonzalez,  "Revive This Land," and later worked on a collaborative music video for the song that has been viewed close to 19,000 times on YouTube. The Action coaching program also began at the conference. The program provides Action high school students the opportunity to meet regularly with someone-a coach involved in the community's mission work.
Ben Mysliwiec, now a missionary in Evansville, helped plan the 2012 conference as a high school sophomore from northern Virginia. "The conference gave us a new fire, new confidence and joy."
"It motivated us to work together and accomplish things," added Genna Olson (South Bend), a high-school senior who attended the 2012 conference. She has worked on several action trips and plans to attend this year's conference.

"We ask everyone to pray for the success of the 2015 conference," says Catherine Bulger, the conference administrator, who adds that she is planning for 200 attendees.  She expects to have a registration form ready tomorrow. "We would also be very grateful for donations to help defray expenses so that many people are able to attend the conference. You can contact me for more details."