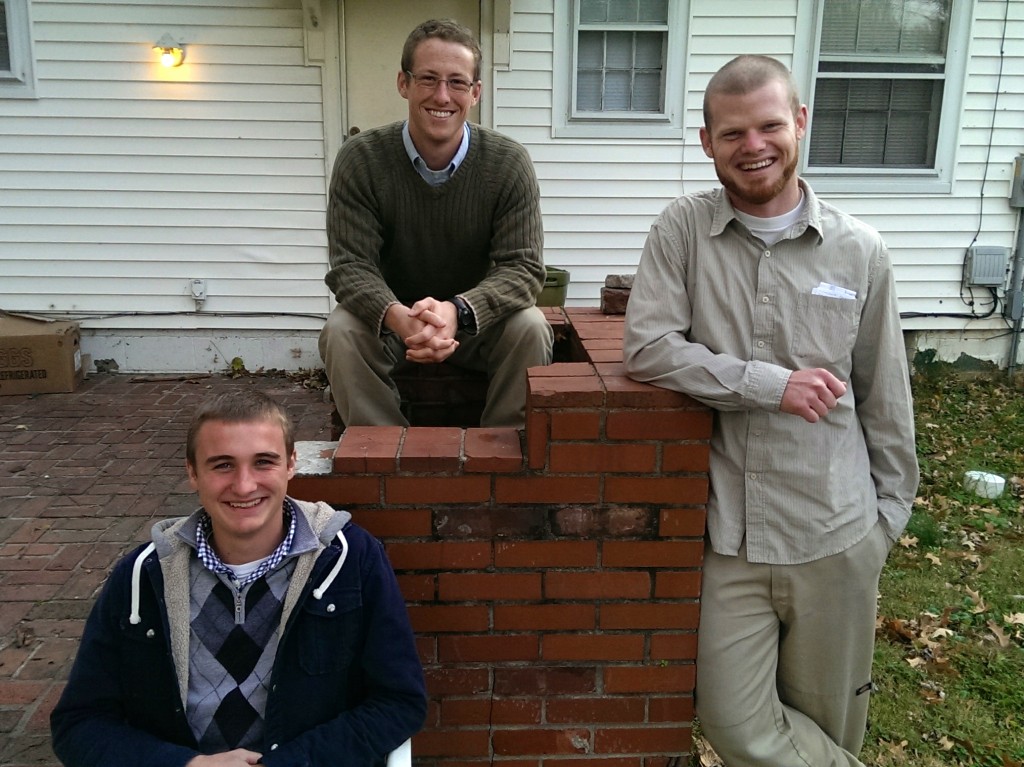 "Let's try here," said Rus in front of a plain white house, "Maybe we can talk to Ms. Moira or one of her grandsons." Rus had a sense that the Lord wanted to talk to whomever we met about the run-down state of the neighborhood. A thick African-American man in his fifties with a shaved head and a thin beard came out and introduced himself as Raheem. Rus smiled and asked, "Raheem, what do you think is going on in the neighborhood? Why is this place how it is?" Raheem shook his head, leaned back against his door frame, and said "Man, it's not good here." Then Rus said, "Man, the Lord laid it on my heart to tell whoever came to the door, don't be a part of the problem, be a part of the solution."
Raheem said that that made sense to him, and Rus continued saying, "It's like Jesus is standing on the banks of river, shouting to people as they float by, 'Get out! There's a waterfall coming!' But the people ignore him. Then some people start drowning and Jesus hauls them onto shore where they lay coughing up water. Some gasp 'Thanks for saving me!' and then dive right back in! But others stay on shore, and a little village starts to grow there. Then, one night the people in the village are sitting down to dinner when they hear a splash. Some shrug it off, but others clench their teeth, push their plates away, and stand up saying, 'I won't let him do it alone!' Then Jesus had 40 other people with him, hauling people out." Raheem replied, "You know, that was me, I finally learned to stop diving in." Raheem asked if the missionaries did a bible study, and said that if they had one, he would come, even though he was a Muslim. "I'll bring my friend, he's a scholar," Raheem said as he shook their hands to say goodbye.
Rus, Gabe, and George walked further down the block, until they were moved to go to another house and met Ali. As they talked to Ali, Raheem came walking up behind them and said, "I see you found my friend the scholar!" The five of them talked for over two hours on Ali's porch as a cold, rainy drizzle continued. About Jesus' crucifixion, Ali said, "You're telling me my God died and I couldn't be there to help him?! I don't like that." Raheem also opened up more to them, and said, "Man, your word hit the nail on the head. I was a part of the problem for 30 years. I dealt drugs, brought guns in from Chicago, pimped women, everything. I got back after doing 15 years in federal prison, and as I was driving through my old neighborhood I thought, 'Why is it like this? How did things get so run-down and dirty?' And I heard this thought that said, 'You did this.' Then you guys tell me the same thing! God, Allah, he sent you to me."
Please join me in praying for the conversion of Raheem!