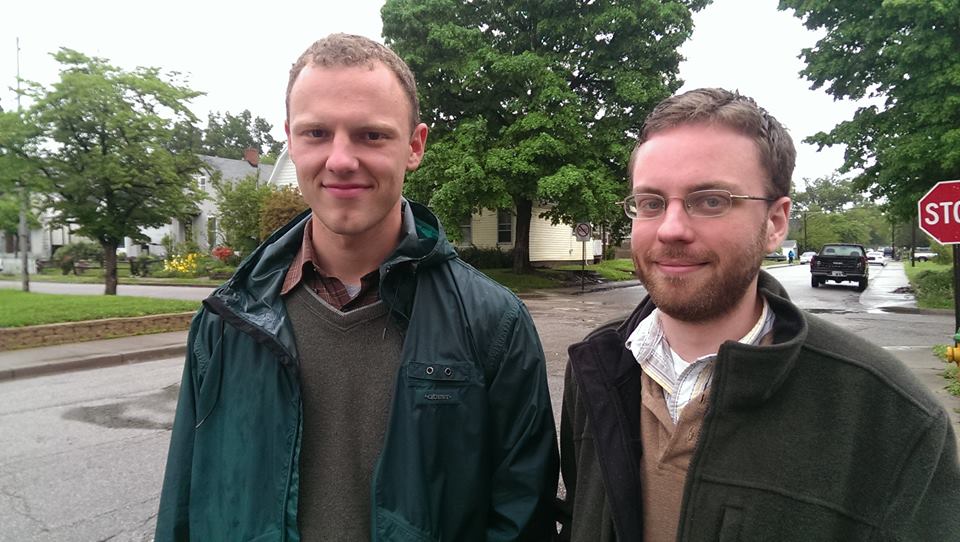 Paul and Evan were out doing mission on a cloudy Wednesday afternoon when it began to pour down rain. They decided to visit a nearby neighbor, Bruce, and see if he was up for talking. Bruce is short, has a thick white 
beard, and is a longtime resident of the Evansville south side. In past interactions with the missionaries Bruce had said very little and been quick to end the conversation. All attempts to draw him out and have a real conversation had been thwarted.
Evan knocked and Bruce came out onto his locked screened-in porch eyeing the two now thoroughly wet missionaries standing on his front step. "What do you want?" he asked. Evan delivered a word about Christian unity, but Bruce seemed unmoved. "I don't have time to be out here blowing in the wind," he said and started back inside. It seemed like a straight rejection...then he stopped. He turned around and peered at the dripping missionaries carefully. Then he said, "You two remind me of those angels at Sodom and Gomorrah. God asked them to get the good people, or told 'em to burn that place down..." Bruce went on to tell the missionaries about how he thought the country was becoming more like Sodom and Gomorrah, though there are still more good people than bad people. Though it was short, Paul and Evan were able to have a real conversation with Bruce and hope to continue the conversation again soon. Lord, open the door even wider!